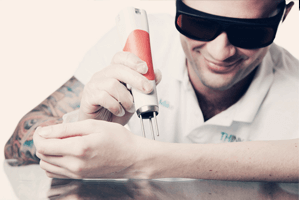 Australian Small Business Champion Of The Year Finalist
At Think Again Laser Clinic we pride ourselves on three things; Honesty, Integrity and Results.
We are specialists in the field of laser tattoo removal and our dedication to the service is what we believe has lead us to be nominated as a finalist in these prestigious awards.
We were recently interviewed by the local Inner West publication, Ciao.
Find our full interview at the link below:
http://www.youblisher.com/p/1387386-Ciao-Magazine-280/
Have you been thinking of tattoo removal? Visit our Rozelle clinic and see what all the fuss is about!
We offer a free consultation to ensure each client is educated in the process of laser tattoo removal, is confident in our service and to examine your tattoo to be removed and provide an expectation for removal.
Think Again Laser Clinic – Sydney's Tattoo Removal Specialists
2/188-190 Victoria Road, Rozelle NSW 2039
1300 1 NO INK (1300 166 465)
info@thinkagainlaserclinic.com.au