Cosmetic tattoo removal is part of our premium service offering. Cosmetic tattoo removal includes any permanent or semi permanent makeup on areas such as Eyebrows, our team are specialists in Eyebrow Tattoo Removal.Due to the molecular makeup of the inks used in the application of permanent makeups, it is essential that a very high quality device, and method is used on these inks. We guarantee Australia's fastest, safest and most effective removal using our revolutionary Quanta Discovery Pico Plus, the worlds newest generation of Tattoo Removal Technology.
With treatments starting from $150 for a half brow or $250 for a full brow, and eyebrows requiring from 3-7 treatments, you can be assured that when selecting Australia's leading cosmetic tattoo removal company, your brow line will return to normal safer, faster and more reliably than ever before.
If you select the wrong company or equipment to complete your eyebrow removal, there is a high chance your ink will oxidise and cause discolouration which may also mean your ink is now impossible to remove. We have seen clients come to us from other clinics with yellow, green and even blue ink. Scarring is also a possibility. Our clinic can however guarantee the safest and most effective results in Australia.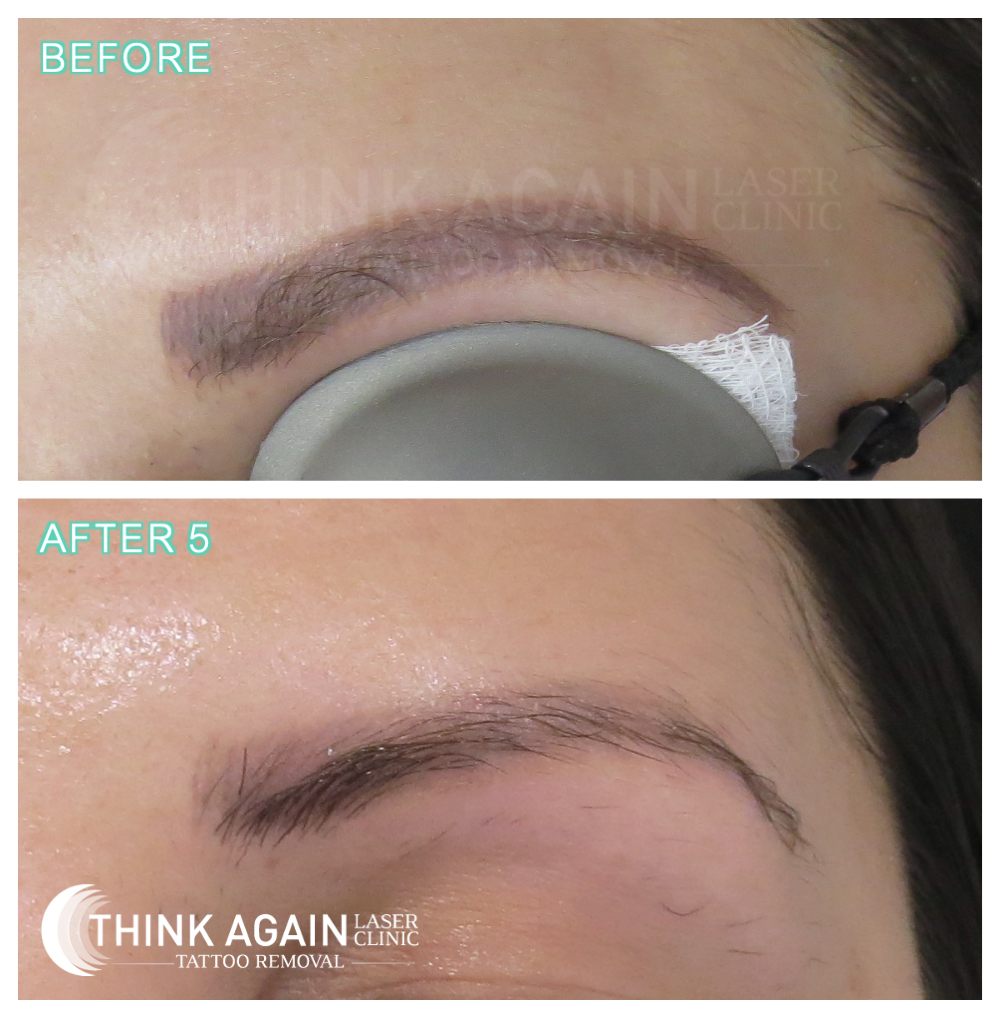 Error: Contact form not found.