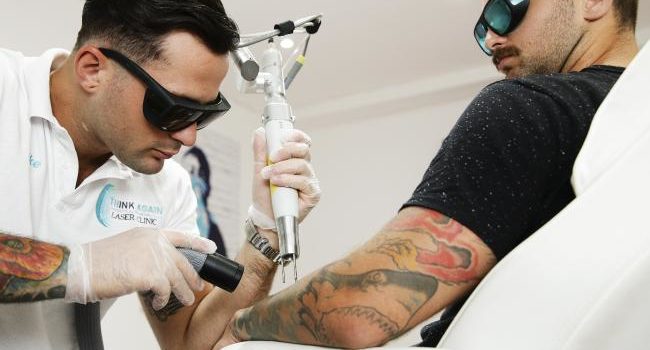 NRL stars' tattoos: Removal specialist reverses inkwork
SYDNEY'S leading tattoo removalist has revealed he has already been contacted by NRL players wanting to have inkings removed.
Having already removed 4000 tattoos since opening you get tattoo removal results at Think Again Laser Clinic in Rozelle, 18 months ago, Mike Anderson said Reni Maitua's neck tattoo removal would prompt other NRL players to have the procedure.
"We have done a lot of models and actors in the past,'' Anderson said.
"And now it is sports people. Reni is our first NRL player but I have already had an inquiry from another.''
Anderson is booked out with up to 60 tattoo removal sessions a week and will soon expand his business.
"We were one of the first tattoo removalists in Sydney,'' Anderson said
"We have done more than 4000 treatments now. Everyone has their own reason but the biggest factor is just that they change their mind."
"They say that you change your mind on most things in eight years and that includes tattoos.''
Anderson said a tattoo could take up to 60 weeks to remove.
"It takes between three and 10 sessions to remove a tattoo with six weeks in between each session. Everybody and every tattoo is different.
"We don't know how long it will take because it depends on that person's lymphatic system.''