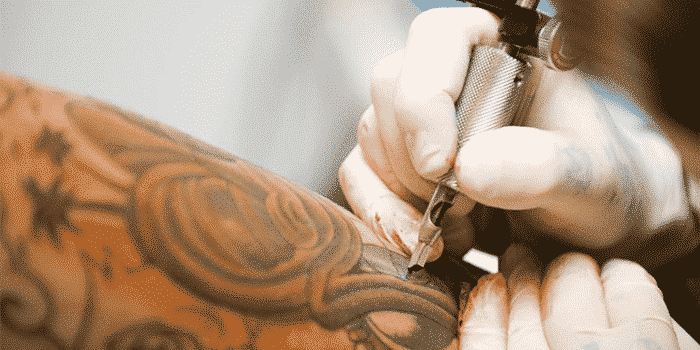 Do Tattoo Removal Regulations Exist?
Why do tattoo removal results look different on everyone? It comes down to the fact that the process is simply not regulated here in Australia.
Many people are rethinking their ink, and are turning to laser tattoo removal for a permanent solution.A quick search on the internet will show just how readily available these cheaper lasers are to purchase without the need for any prior education, certification or training.
Laser tattoo removal in most Australian states is highly unregulated, making these inferior machines highly accessible. In WA you need to be a registered nurse and in QLD you need to be a qualified laser safety officer to perform the removal service.
"There are countless beauty clinics out there that have now added tattoo removal to their long list of beauty services. For this reason, many have not invested in the best technology for tattoo removal and are utilising a laser that can perform many other procedures as well," says Mike Anderson, co-founder of Think Again Laser Clinic.
"It is important to be treated at a laser tattoo removal clinic that specialises and offers only tattoo removal, so clients can be sure their technology is of the highest standard and that laser clinicians have vast experience in this type of procedure," continues Anderson.
"Current regulation in Australia specifies that laser clinicians only need to complete a Laser Safety course to be deemed qualified – which can be completed in just one day," says Chloe Karr, co-founder of Think Again Laser Clinic.
"At Think Again Laser Clinic all specialists are trained only in tattoo removal, with qualifications in Skin Science, Laser Safety as certified under the Australian/New Zealand Standard AS/NZS 4173:2004, Guide to the safe use of lasers in health care and extensive practical training by Quanta Laser Systems," continues Karr. 
For those looking to have tattoo removal performed, research into the technology is vital. Not all lasers on the market will produce the same results.
Would you buy a car from someone before asking what model and how old it was? The same principle applies to Q-Switched lasers. Being told a clinic has a Q-Switch laser is similar to being told you are being sold 'a car'. You must research far more into the brand and its capabilities.
Also important in providing insight into their abilities are the qualifications of the person performing the treatment, along with the number of successful treatments they have executed. Before and after photos achieved in the clinic and positive reviews are also tools that are essential in reflecting the capability of the particular clinic.