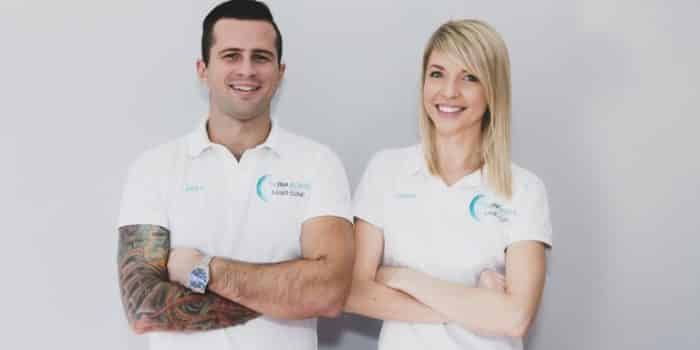 TALKING TECHNOLOGY : QUANTA SYSTEM Q-PLUS C
Why did you select the technology in your salon, over any other?
It took me and my business partner over 12 months of careful research. It is not until you completely understand the process from a scientific perspective that you can make a decision on which machine is better suited. We carefully assessed the specifications of the Quanta comparing it to competing models and found that for laser tattoo removal, this machine was the only choice. Many competing systems just did not have the evidence to support their claims.
How much did the local demographic influence your equipment offering?
Since we only perform one treatment at our clinic it was imperative that the laser system we chose was going to achieve the best results for us. Depending on what services you perform the choice of equipment may differ but for us, it was the only choice until there is a new technology designed to provide better results.
Do you need to promote the technology in your salon beyond your skincare offering?
We don't need to promote the technology, however we do. It is important that our clients know the importance of the technology in this process. It is equally important they understand what makes our technology different and the reasons why we use it.
What is the most positive client feedback you have received since incorporating the equipment into your salon?
We have had clients thank us for investing in technology that is in the benefit of them.  They truly value our research and dedication to achieve the best results for them.
Do you have any plans to increase the existing technology in your salon?
The Quanta Q Plus C has shown itself to be the optimal choice for tattoo removal. However if we are shown evidence of more efficient tattoo removal by a new machine we will definitely explore changing our equipment. We are loyal to our clients and to providing them the very best results so we will always be on the lookout for any new machinery that is proven to provide more efficient results.
What do you see as the biggest challenge facing salons in the equipment sector?
New clinics are opening every week, however if they're opening purely to make money they will soon realise they're in the wrong business. There are many choices of equipment available and only those who really care about the service will make the right choice. For us we are operating in one of the most competitive industries. We have seen many new clinics open and shut within months of operation. There is a reason why we are successful, one is the equipment we use, the other is knowing how to operate it to gain those results ‒ something which cannot be taught but gained through experience.